For 20 years, we've helped travelers on their way. With free cancellations & a customer service team in the US, we are committed to serving you.
Seattle (SeaTac) Airport Parking Reviews
Unsure of where to park at SEA? Read verified customer reviews to find the best spot!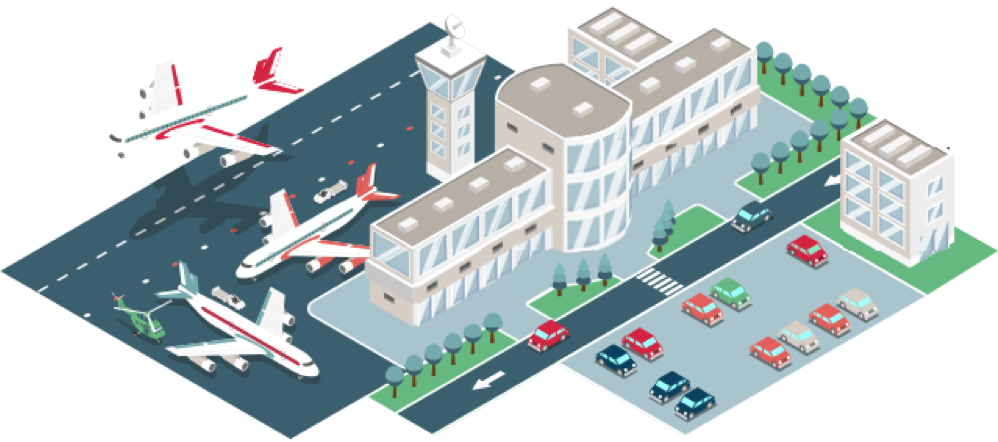 As the busiest airport in the Pacific Northwest, it is no wonder that parking at Seattle-Tacoma International Airport (SEA) can often be a hassle. Regardless of if you are traveling from Seattle, Tacoma, or points beyond, you will be met with a vast network of parking options when you arrive at SEA. Finding the best places to park at SEA airport can be a challenge if you do not know what to look for. The majority of the SEA offsite airport parking lots provide free shuttle services to and from the main terminal building. This free transport saves you both time and money. If you want to keep your vehicle dry in the Rainy City, you can even filter the airport parking search to find covered or indoor lots.
Verified customer reviews can help you to sort through all of the information to find what's the best place to park at SEA airport. Because these customers have recently parked at the lot, you will feel confident that you are getting the latest information. This information will help you to make an informed decision so that you feel good about where you are investing your travel dollar. Taking the time to read through these SEA airport parking reviews will help you to find the best lot for your personal needs and budget parameters. Travel is stressful enough on its own. Do not make it worse by arriving at SEA without knowing where you are going to leave your vehicle.