For 20 years, we've helped travelers on their way. With free cancellations & a customer service team in the US, we are committed to serving you.
St. Paul Airport Parking Reviews
Unsure of where to park at MSP? Read verified customer reviews to find the best spot!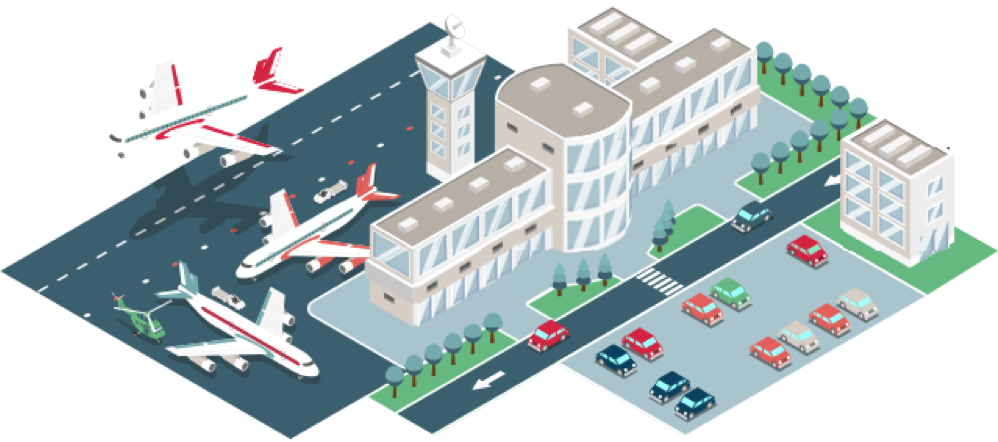 Traveling in and out of Minneapolis−Saint Paul International Airport (MSP) can be a chore if you are not equipped with the knowledge to find the best parking spot. The harsh Minnesota winters necessitate that you will want to know prior to your departure where to park at MSP. With so many different offsite parking options, it can be overwhelming to sort through the specifics to find a suitable lot. Fortunately, this service helps you to find the best places to park at MSP airport before you even start packing. You can also use the search function to filter the parameters that mean the most to you. For example, if you know that you will be arriving back home to inclement weather, you may want to find a lot that offers covered parking.
The straightforward St. Paul airport parking reviews give you the opinions that you need to make the best parking decision. The professional lots in this network are secure and staffed with friendly associates, designed to get your trip off to the best possible start. With all of the other hassles that come with air travel, you do not want to be worrying about what's the best place to park at MSP airport. These honest customer reviews provide first-hand information about the quality of each lot so that you can make an informed decision.