For 20 years, we've helped travelers on their way. With free cancellations & a customer service team in the US, we are committed to serving you.
LaGuardia Airport Parking Reviews
Unsure of where to park at LGA? Read verified customer reviews to find the best spot!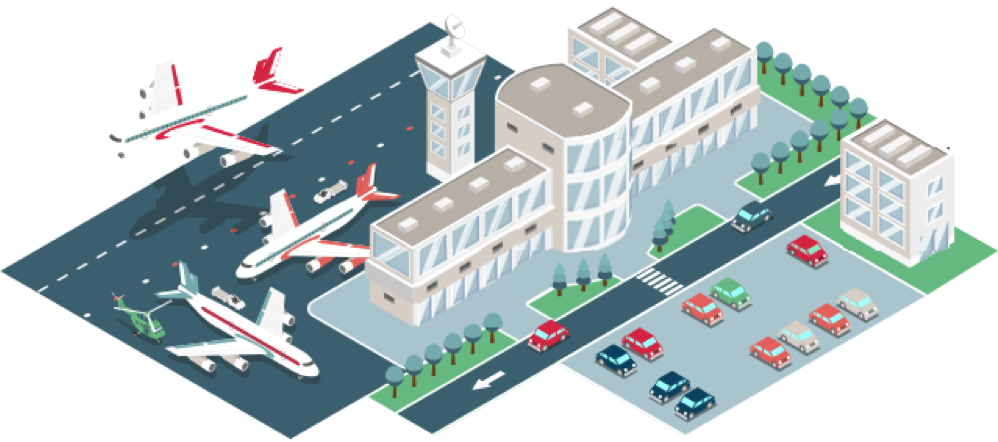 LaGuardia Airport (LGA) is one of the three major airports serving the expensive New York City metropolitan airport, making its onsite parking options quite costly. Fortunately for budget-minded travelers, there are a variety of offsite options to help you to find the best places to park at LGA airport without breaking the bank. Regardless of if you are looking for covered parking to shield your vehicle from the elements, complimentary shuttle transportation, or various additional traveler conveniences, you will find what you are looking for with our extensive list of offsite partner lots.
Deciding where to park at LGA does not have to be a chore any longer. With our collection of LGA airport parking reviews, you can look up a myriad of offsite lots to find the perfect option for your travel preferences and pocketbook. These verified reviews provide an objective account of what you can expect when using each lot, from the regularity of the complimentary shuttles to the service provided by the parking attendants. You do not want to leave your vehicle in the care of a lot that is not professional. Go into your trip with the confidence of knowing that you know what's the best place to park at LGA airport.