For 20 years, we've helped travelers on their way. With free cancellations & a customer service team in the US, we are committed to serving you.
Atlanta Airport Parking Reviews
Unsure of where to park at ATL? Read verified customer reviews to find the best spot!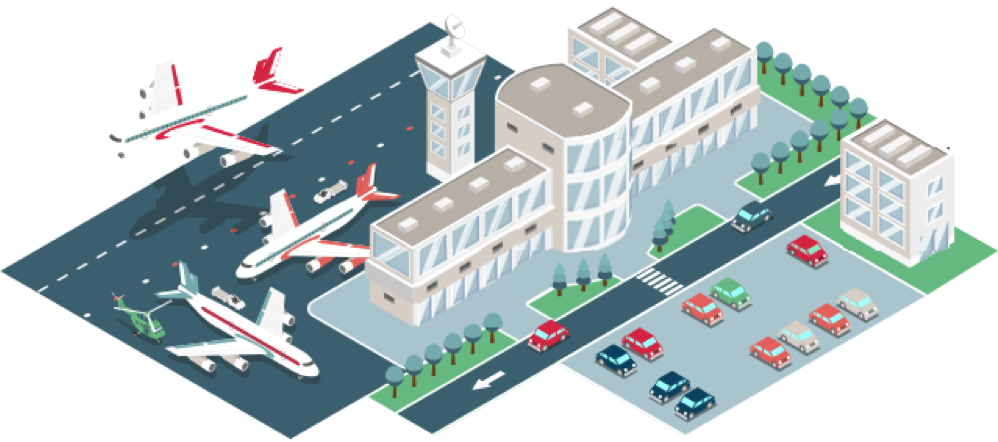 It is no secret that Hartsfield-Jackson Atlanta International Airport (ATL) is a congested airport with a vast array of parking options, both at the facility and at the many offsite lots. Get a leg up on your travel experience by researching your parking options prior to leaving your house. The best places to park at ATL airport is a personal decision that is based on your travel specifications and budget. Before you can make this decision about where to park at ATL, you need to spend some time deciding what amenities are important to you. Things to consider include whether or not you need covered parking, if you want a 24-hour shuttle service, and if you require premium amenities such as a free daily newspaper or bottled water upon arrival at the lot.
One of the most effective ways to figure out what's the best place to park at ATL airport is to look into what other travelers have said about their experience using the various offsite lots. This comprehensive database of ATL airport reviews provides passengers with recent and verified reviews that give an honest account of the parking situation at all of the partner lots. Rather than crossing your fingers and hoping for the best with your random parking lot choice, you can read up on these verified reviews and pick a lot that you will feel confident in using. You should not settle for an ordinary lot when you can choose the best lot for your needs.